Getting Back into the Pilates Studio…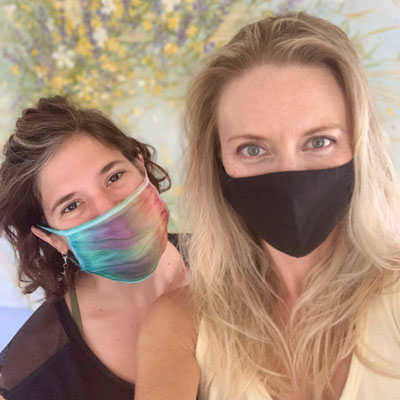 Hello Friends!
Sarah here, I hope this finds you all happy and healthy.
Whether you are back in the Pilates studio yet or not I want you to know that I am here for you.  My schedule is very full and limited now due to my son being home, and I can only teach privates and duets to comply with social distancing guidelines.  I want to get everyone back into the studio in a safe manner that suits everyones needs.  With that said, if you are interested in getting back into the studio I want to re-introduce Mary Grace Sullivan.  Mary is available to teach at Pilates Art Studio in the afternoon and evening hours and some Sunday hours.
I have been working with Mary this year and we are working together to build up her schedule and clientele.  Mary holds a comprehensive Pilates certification from Core Dynamics and recently completed her MFA in Dance from University at Buffalo.  She is very excited to share her love of Pilates with you.  If you have any interest in booking a private lesson or duet with Mary please contact her at 917-569-9076 or email her at Mgrace0624@gmail.com.  Any sessions you have left in your packages can be used with Mary.
Please don't hesitate to contact myself or Mary with any questions or concerns.  Our business is your health and wellness, we look forward to serving you.
Thank you so much for taking the time to read this.
Yours truly in good health,
Sarah DiVincenzo
Categorized in: General